Studies have shown that games and gaming are effective learning tools. Games are entertaining, promotes students soft skills, and helps learners understand academic concepts (Source).
Math is one of the basic subjects we have to learn in school, yet many find it difficult. The following simple browser games are entertaining yet also provides basic applications of common math problems. They may be useful for people or kids learning math.
These games are not only for kids but adults as well. You also don't have to download anything, as the games can be played on any browser for free as long as you have an internet connection.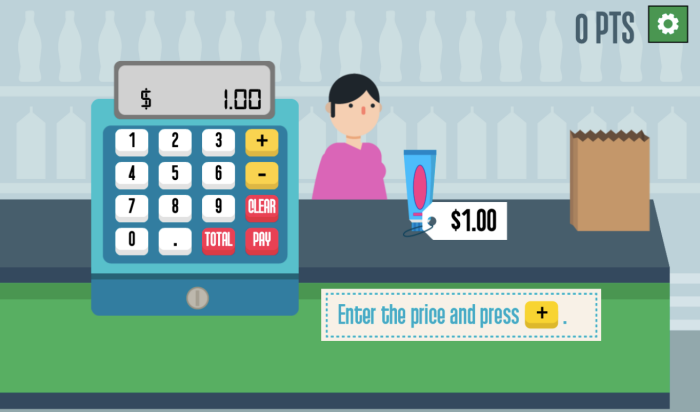 This can be quite nostalgic if one of your childhood games was playing "store cashier." In this simple game, you are a cashier operating a virtual cash register. The game is basically to input the prices of the products, calculate the total payment and select the change. This game can help kids understand addition and subtraction.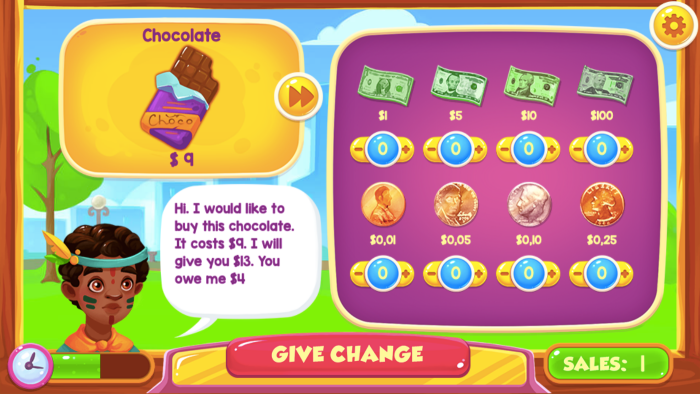 Cashback is a simple game to teach addition and subtraction. In the game, a buyer will buy a product and the player has to give the change by calculating the price with bills and coins. It is a good practice for problem-solving as well.
This fast-paced games teaches the basics of stocks. There is a virtual stocks board and the player starts with $500 with the goal of increasing the profit in 30 days. The player clicks when to buy or sell their shares depending on the stock status.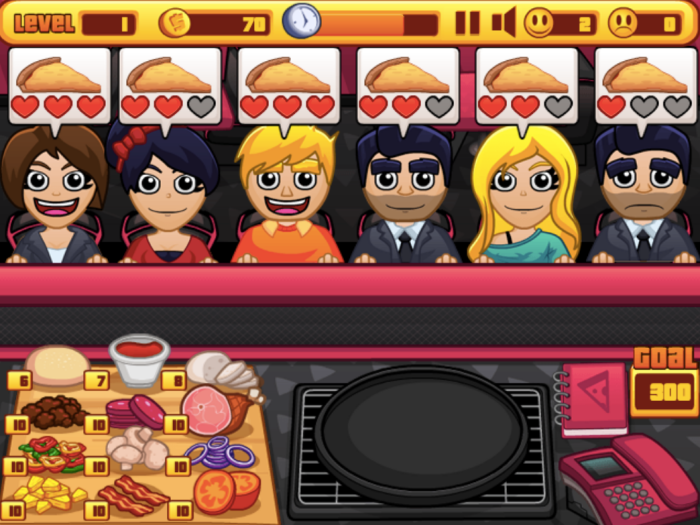 Almost everyone loves pizza. In this game, the player operates a virtual pizzeria. The player creates the pizzas based on what the customer wants. The player also buys supplies and ingredients for the store. This simple game can teach basic business management, planning, and customer service.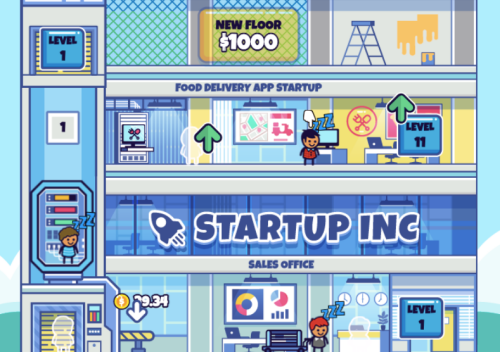 This cute and enjoyable game puts the player in the shoes of a startup founder. As you earn more, upgrade your business, hire more people, and open more "floors" to add more businesses. This game teaches simple business management, human resources, and logistics. It starts with a coworking space and gradually add more business such as food delivery, ridesharing, and many more.
For more money and finance educational games you can play online, see more free money games for kids.