The Iloilo City Government launched the Iloilo Art Book: Art in the Heart of the Philippines, a 200-page coffee table book featuring the city's art scenes and Ilonggo artists in February 2023, just in time for National Arts Month.
Considered to be the first comprehensive art book featuring Ilonggo artists and the local art scene, this includes 200 artworks and more than 185 artists.
This project was led by Mrs Rosalie Treñas, Chairman of the Iloilo Arts Festival 2020-2022. According to her, "Ilonggos have embraced local arts and more young people are getting involved in the creative profession. Art has the power of moving, inspiring, provoking curiosity, excitement, and even sending messages."
Mrs. Treñas said the Iloilo Art Book is a project to be proud of, "a collection of artwork from various artists that tell stories of our hopes and victories as Ilonggos."
Iloilo City Mayor Jerry P. Trenas emphasized that while the City Government is doing numerous infrastructure projects on housing, public markets and plazas, health centers, and other buildings which will provide accessible and basic services, one must not forget the "soul" of the city.
"Art is our core, it is very much part of our culture and heritage," he said.
Indeed, the book is one-of-a-kind, the first Art Book the city has ever published, and the first time a big number of artists are featured.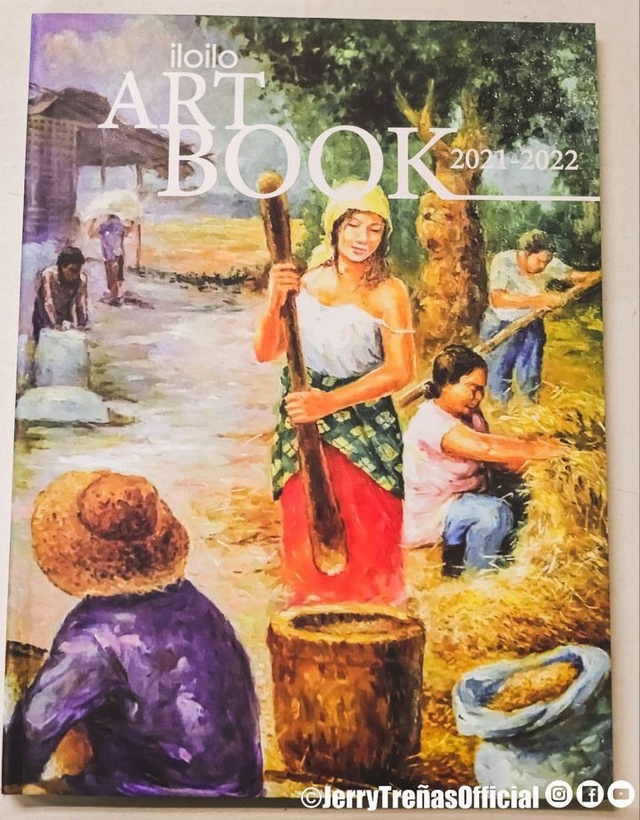 The art on the book cover is by local artist Gerundio Buendia, Jr. entitled "Abundance."
"It is a colorful representation depicting what being an Ilonggo means… I thought it was important to showcase this as a reminder of Iloilo's illustrious past," creative director Francesca Golez said.
The book was published in partnership with the Iloilo Festivals Foundation, Inc. (IFFI).
For those interested to get a copy of Iloilo Art Book 2021-2022, you may pre-order at the IFFI office at the back of Ker and Co. Ltd. Building. (Iloilo City PIO)