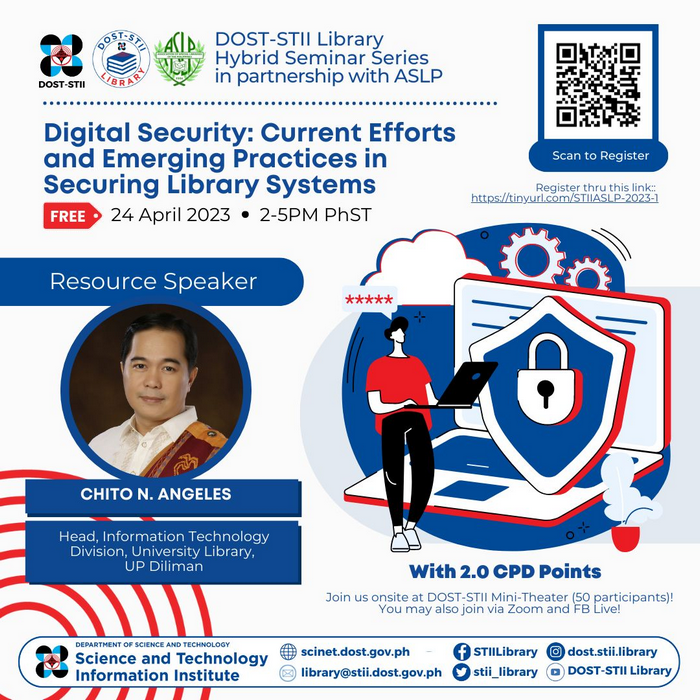 Digital security is important in libraries as libraries hold sensitive information about their patrons, such as their personal information and reading history. Libraries also have a duty to protect the intellectual property of their users and ensure that their online activities are not monitored or compromised. This latest seminar of the DOST-STII library is a timely discussion on the topic.
The Science and Technology Information Institute Library-DOST in partnership with the Association of Special Libraries of the Philippines will be conducting a free hybrid seminar on the topic, "Digital Security: Current Efforts and Emerging Practices in Securing Library Systems" on April 24, 2023 (Monday) 2-5 PM.
This is a hybrid seminar, there will be a physical event at the DOST-STII Mini-theater that can accommodate up to 50 participants. The event will also be streamed live on Zoom and the DOST-STII Facebook page and can accept up to 500 participants.
The speaker for this seminar is Mr. Chito N. Angeles, Head, Information Technology Division, University Library, UP Diliman.