Disclaimer: This blog only shares news for informational purposes and is not connected to these events or organizations. For questions and concerns, kindly contact the authorized organizers (contact information will be included in the post below).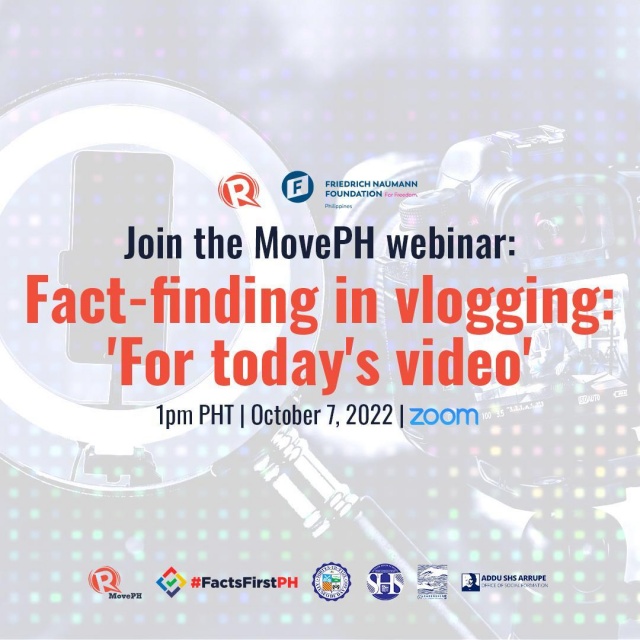 Move.PH (Rappler's civic engagement arm) in partnership with the Senior High School-Leadership Development Program of Ateneo de Davao University, the Arrupe Office for Social Formation, and the Ignatian Spirituality Formation Office will be conducting a free webinar on the topic, "Fact-finding in vlogging" on October 7, 2022 (Friday), 1 PM.
The webinar aims to educate on how to fact-check information presented in videos or vlogs.
The speakers for this event are Gemma Mendoza, Rappler head of digital services; and Loreben Tuquero, Rappler researcher-writer.
Please note that the registration is open until October 6, 5 PM. There are limited slots for registration.
For those who are not able to register on Zoom, the even will be livestreamed on Move.PH and Ateneo's Ignatian Spirituality Formation Office TV social media channels on Facebook and Youtube.
For any questions or concerns, the organizers may be contacted via e-mail on move.ph@rappler.com.
Share on Facebook:
Want more CPD learning activities? Follow PH Library News on Facebook or see more posts on CPD programs.
Share this post on social media below or copy this link: https://bit.ly/3SysAaN