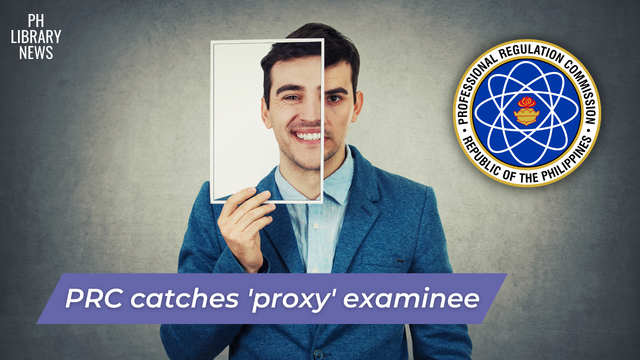 The Professional Regulation Commission (PRC) recently caught a 'proxy' examinee during the Licensure Examination for Professional Teachers or LET this October 2022 in PRC Region IX.
It seems that a certain test taker did not take the exam by themselves but instead got someone else to take it for them. The proctors administrating the said exam, while verifying the identity of the examinees, were quick to act once they knew that there was a proxy examinee.
The incident was reported to the National Bureau of Investigation (NBI) and the fake examinee was apprehended during the exams and was immediately brought to the Pagadian District Office of the NBI.
Aside from the criminal charges against the fake examinee, an administrative complaint was also filed against the original test-taker for violating the General Instructions to Examinees of the PRC.
PRC reminds test-takers that committing fraudulent acts like this will result in administrative sanctions and criminal charges.
According to PRC, they "exercise vigilance in ascertaining the identity of the persons taking the licensure examination and employs rigorous authentication procedures to deter the acts of proxy testing."
While incidents like this may sound cool in television shows and movies, please be reminded that it is illegal. In my own opinion, cheating and fraud is not professional behavior.
Share on Facebook:


Source:
PRC Takes Action Against Proxy Examinee. (2022 October 19). Link
Want more local library news? Follow PH Library News on Facebook or see more posts on library news.
Share this post on social media below or copy this link: https://bit.ly/3z47NnX