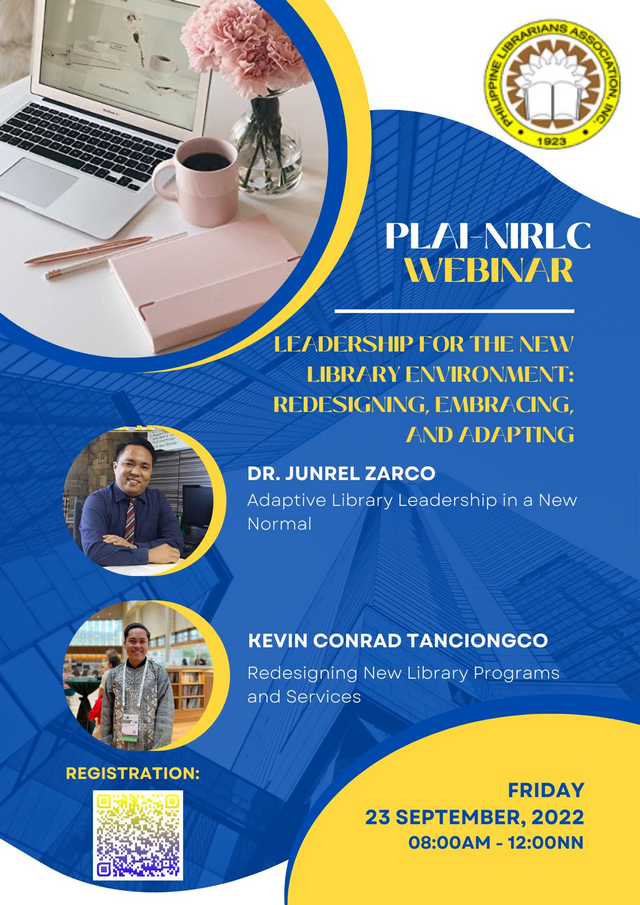 The Philippine Librarians Association, Inc.-Negros Island Regional Librarians Council (PLAI-NIRLC) will be conducting a free webinar on the topic, "Leadership for the New Library Environment: Redesigning, Embracing, and Adapting" on September 23, 2022 (Friday), 8:00 AM to 12:00 noon via Zoom.
The speakers are: Dr. Junrel Zarco, to speak on Adaptive Library Leadership in a New Normal; and Kevin Conrad Tansiongco, to speak on Redesigning New Library Programs and Services.
Program and registration link can be found below.
Program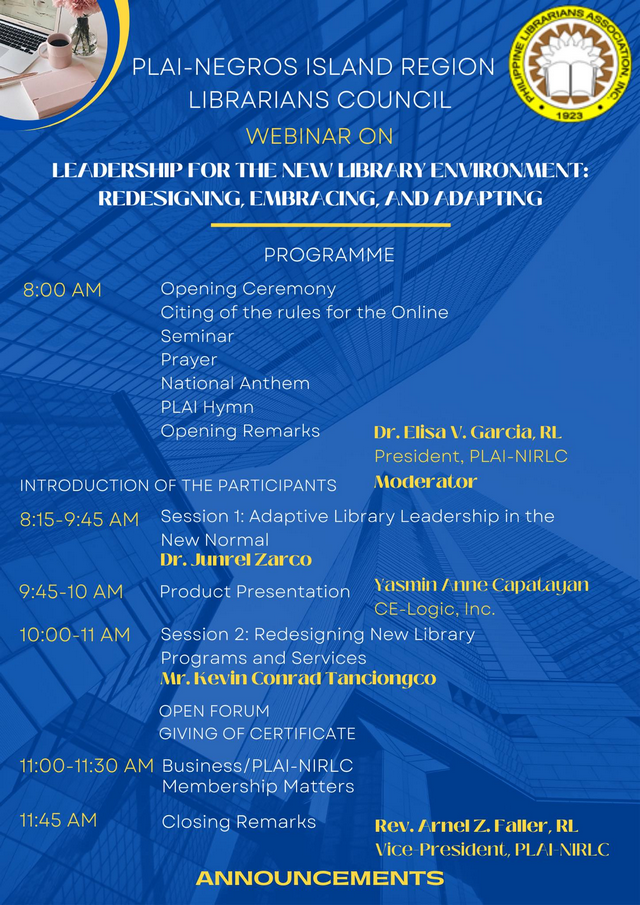 Share on Facebook:
Want more CPD learning activities? Follow PH Library News on Facebook or see more posts on CPD programs.
Share this post on social media below or copy this link: https://bit.ly/3S3NoXe